"Their future is in our hands!"

Let us design your own custom label!

Step 1: Select your custom blend or use one of our Breed Blends, or Seasonal Blends (ground or whole bean) and pay for your purchase through our store front. 

Step 2: Send us up to 5 photos you would like to try on the label.  They must be clear with good contrast to digitize.  Also must be portrait, not landscape and a minimum of 250kb.  Upload your photos or email to 
Black Dog Coffee Traders 
(please include your name!)
Step 4: You Tell us what you would like to name your blend.  We will work with you to create the perfect label!

How does our Custom Label Design work?

-You place your order for a minimum of (4) 12 oz bags 

-No set up or design fee, with unlimited changes

-$13.99 per 12 oz bag (can be ground or whole bean, custom blend or one of ours)

-See below for an example of a custom label process

-We will donate 5% of our profits to the AKC Canine Health Foundation, cancer research.

Samples of photos below!

General turnaround time: We will need 2-3 business days to create the digitized versions of your photos for your selection.  Within 1-2 business day of receiving your selection and desired blend name and text, we will email you proofs for your approval.  We will work with you to make the desired changes.  As soon as we have your final approval we will process and ship your order within 5-7 business days.  

Future orders:  Once we have your design template on file, we will keep it for 24 months for future orders.

Clubs and Fundraisers:  We are happy to create special labels for a club fundraiser, with your club logo or artwork. We will work with you on the pricing to make it profitable for your fundraiser.

If you have a special project you are considering and would like to discuss it further,  please feel free to contact us at 
bdct@blackdogcoffeetraders.com
 or 208.546.5070. 
Step 5: We will send you your custom label for final approval.

Step 6: Once we receive your approval via email, we will print your private labels and roast your custom blend and ship your custom coffee order!

Step 3: We will email you the digitized versions for your selection.  You approve the 1 photo you would like to use (via email).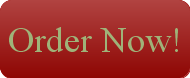 "If you are a dog and your owner asks you to wear a sweater, ask him to wear a tail!" 

Below are examples of photos we have digitized for custom labels. Click on the photos to see them larger.